About Crane Qigong
---
Crane Qi Gong
 is formally called 
Soaring Crane Qi Gong
, or 
Crane
 in the short form. Created in 1979 by Master Zhao Jinxiang, 
Crane Qi Gong
 simulates the movement of Crane.
Crane is dedicated to let our customers enjoy the real benifit from Qi Gong, heal illness and stay healthy. Our qualified instructors use the systematic approach to help you learn Crane with ease and quality. Here are the answers for some frequently asked questions: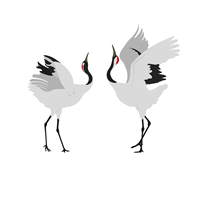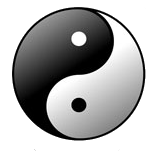 I am healthy. Do I need to learn Crane?
Many healthy people take their health for granted, especially when they are young. Until one day, when the illness knocks the door, often at the middle age, they start to realize that the health is not going to stay with them forever. And they start to take care their health. In many cases, they can do it when the illness is not serious. In other cases, it is too late when the illness is serious. History repeats from generation to generation. Now it's time to stop it. Crane is an ideal practice to enhance your health and prevent the illness. It will search your body and cure the potential illness before you realize.
I have chronic illness. What benefit can I expect by learning Crane?
If you have chronic illness, you might have visited the doctors for years and found the medicine can only give you temporary relief. Your illness came back again and again. And your health became worse and worse, partially due to the illness and partially because of the side effect of the medicine. If this sounds familiar, please try Crane. You may be surprised to find Crane can cure your illness which have bothered you for years.
What is the structure of Crane?
Level 1:
Routine 1 - Gathering Qi from 6 Directions
Routine 2 - Penetrating the Heaven and the Earth
Routine 3 - Crane's Head Carry Qi through Du Mai and Ren Mai
Routine 4 - Crane Touching Water
Routine 5 - Mingling with the Source of All Qi

Level 2:
Standing Meditation
What is Qi?
What is Qi? Qi is the inner energy in human body. Generally speaking, the more Qi you have, the healthier you are.
Do I have Qi?
The answer is Yes. Everyone has Qi, even though you may not feel it. With a few months practice, you should be able to feel Qi and amazed to see how you can heal your illnesses by your own Qi. Human body is a sophisticated system and has strong self-healing capability if you know how.
How long does it take to learn Crane?
Many people think Qi Gong is difficult to understand and learn. It is not the case with Crane. Our well designed course will make the learning easy and enjoyable. You may start to feel Qi and the healing effect in 2 months with consistent practice (1 hour per day).